Apply for AEO T3 Certificate with us and get highest level of priority and highest facilitation
Apply for AEO T3 Certificate with us and get highest level of priority and highest facilitation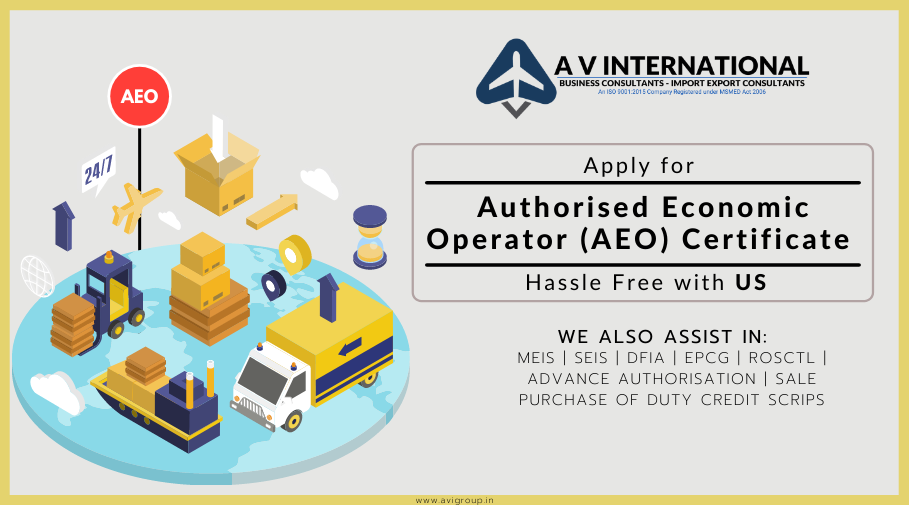 What is AEO T3 Certificate?
The World Customs Organization (WCO) initiated the Authorized Economic Operator (AEO) program as part of the SAFE framework to ensure and expedite global trade. The program's objective is to strengthen security in the international supply chain while also promoting the movement of legal goods. Government of India has introduced this program to improve Ease of Doing Business in they country. The AEO program provides importers and exporters with a three-tier certification system (AEO T1, AEO T2, and AEO T3) and a single-tier certification system (AEO-LO) for logistics operators.

AEO T3 is the highest tier of the AEO Certificate which is only available for importers and exporters. AEO T3 Certificate awards an importer/exporter with even more benefits higher facilitation and priority treatment as compared to AEO T2 certificate.
What are the benefits of obtaining AEO T3 certificate?
Highest Facilitation
AEO T3 certified companies are given highest priority treatment and fastest clearance of their goods even more than AEO T2 certified companies. This leads to even more reduced waiting times and lower costs associated with customs procedures.
100% BG WAIVER
Companies holding AEO T3 certificate will not be required to submit any bank guarantee. However, it is to be noted that bank guarantee may be asked to be submitted in cases of provisional release of seized goods.
All Benefits of AEO T2
Companies having AEO T3 certificate are eligible for all the benefits of AEO T2 certified companies plus additional benefits as mentioned above. 
To know more about AEO T2 benefits, click here.
Very rare scanning of containers
A company holding AEO T3 certificate will have the facility that its containers will not be selected for scanning except on the basis of specific intelligence. topmost priority would be given for scanning, just in case its containers are selected for scanning
Refund/Rebate within 30 days
The refund/rebate relating to indirect taxes of an AEO T2 certified company will be granted within a period of 30 days.
Examination on Self Certified Documents
Companies having AEO T3 Certificate will be allowed examination/assessment by customs officer based on self certified copy of documents and there will not be any need of submitting original documents
Only One OSPCA in three years
The AEO T3 certfied companies will not be subjected to regular transactional Post-Clearance Audits (PCA). On-site PCA will be conducted only once in three years.
Who are eligible for AEO T3 Certificate?
How will we help you obtain AEO T3 Certificate?
Frequently Asked Questions
All you need to know before applying for AEO T3 Certificate:
More questions? Seek help of our experts